Free Shipping: Arrives in 3 to 7 Business Days
The ultimate in Air Purification with revolutionary Pure Cleanse Technology.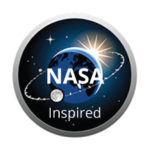 NASA inspired Pure Cleanse Technology is transforming the way we sanitize the air we breathe. Protecting your family's health is your priority. With viruses, bacteria, and the flu running rampant, we can no longer rely on a simple passive filter to protect us. We need technologies that proactively seek and destroy harmful contaminants. Pure Air is ready to do the job.